Dr. Jeryl Reiser-Parmenter Joins Primary Care Plus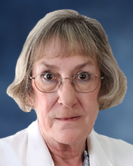 Primary Care Plus announced that Dr. Jeryl Reiser-Parmenter joined its team in March 2021 as a primary care physician. She has served as a physician for over 20 years, with experience in primary care, family practice and occupational medicine.
Dr. Jeryl Reiser-Parmenter earned a Doctor of Osteopathy degree from Kirksville College of Osteopathic Medicine in 1993 and completed her family practice residency at Mesa General Hospital in 1998. She also holds a Bachelor of Science in Nursing from Northeast Missouri State University, which she earned in 1983.
Read more about Dr. Reiser-Parmenter here.