Nurse Practitioner Hannah Pham Joins Primary Care Plus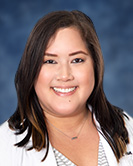 Primary Care Plus announced that Hannah Pham joined its New Orleans clinic on Napoleon Avenue as a family nurse practitioner in December 2021. Hannah has provided health care services in the New Orleans area since 2015.
Hannah began her career as a registered nurse and has experience in ambulatory and transplant care. Prior to joining Primary Care Plus, she served as a nurse practitioner in outpatient settings with a focus on primary care and integrative medicine.
Read more about Hannah here.