Primary Care Plus Opens New Clinic in Slidell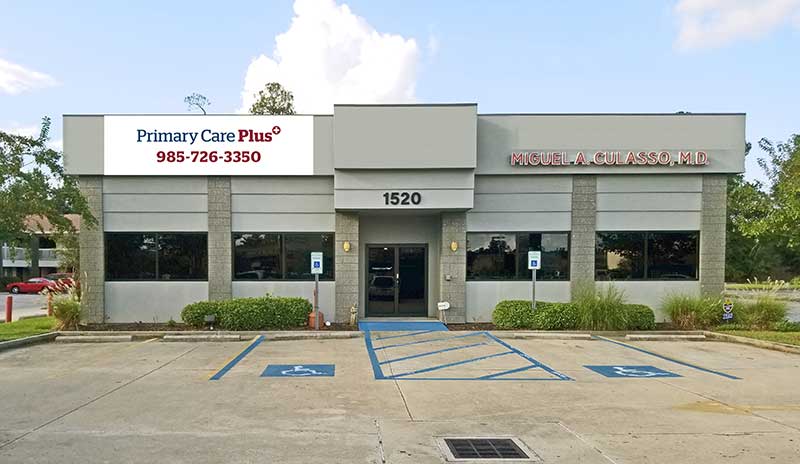 SLIDELL, La. (Aug. 7, 2019) – Primary Care Plus has opened its sixth clinic in Louisiana and its first in Slidell. An open house and tours of the clinic, at 1520 Gause Blvd., will be held at a later date.
Primary Care Plus Slidell doctors specialize in senior care and offer primary care services including routine physicals, immunizations, and treatments for illness and injury.
Bringing more than 40 years of experience in internal medicine, Miguel Culasso, M.D., joined Primary Care Plus in July to care for patients at the Slidell clinic.
"The addition of Dr. Culasso to our team positions us to provide local seniors with the same high-quality health care services that have become synonymous with the Primary Care Plus name," said Rachel Hery, Primary Care Plus director of clinic operations. "We look forward to bringing Primary Care Plus's unique approach to specialized senior care to Slidell."
Primary Care Plus provides senior-focused primary care at five other clinics serving the Baton Rouge, Gretna, New Orleans and Westwego communities.
To schedule a tour of the new clinic, call (985) 726-3350.
About Primary Care Plus
The Primary Care Plus mission is to provide proactive, highly personalized medical care that keeps patients as healthy as possible and feeling well cared for at all times. The practice provides primary and specialty care services and uses a state-of-the-art electronic medical record system to ensure accurate, efficient and well-coordinated care.