PRIMARY CARE PLUS – SLIDELL
The experienced team at Primary Care Plus – Slidell brings you quality primary care medicine, as well as a wide range of specialized services. We are committed to providing you with the comprehensive care you deserve.
Same Day or Next Day Appointments Available for Current Patients
Office Hours:

7:00 a.m. to 4:30 p.m.
Monday through Thursday
7:00 a.m. to 2:00 p.m.
Friday
1520 Gause Blvd.
Slidell, LA 70458
985-726-3350
Miguel A. Culasso, M.D.
Family Medicine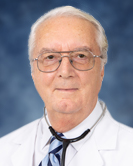 Dr. Miguel Culasso earned a Doctor of Medicine in 1971 from the National University of Córdoba in Córdoba, Argentina. He completed an internship at the United States Public Health Service Hospital in New Orleans in 1974 and a residency in internal medicine at the Hospital Iturraspe in Santa Fe, Argentina, in 1975. Additionally, Dr. Culasso served as an emergency room physician at Charity Hospital in New Orleans, where he later completed his residency in emergency medicine in 1977.
Following completion of his residency, Dr. Culasso entered private practice. He has been practicing internal medicine in the St. Tammany parish area for more than 40 years.
Dr. Culasso is board-certified in emergency medicine.
DAPHNE J. DUREAU, FNP-BC
Family Medicine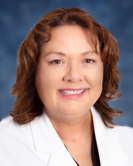 Daphne Dureau is a nurse practitioner who specializes in family medicine. She earned a Bachelor of Science in Nursing from Dallas Baptist University and a Master of Science in Nursing from Loyola University New Orleans.
Prior to joining Primary Care Plus, Daphne served as a family nurse practitioner at Family Heath Care & Wellness Center in Hammond, and from 2016 through 2019 she served in a number of roles at Benchmark Urgent & Family Care in Metairie, including research director and provider, manager of urgent care, assistant director of clinical trials and quality control coordinator. She also worked at Benchmark Research as the associate site director, nurse practitioner trial investigator and quality control coordinator.
Daphne is a board-certified family nurse practitioner. She's a member of the Association of Clinical Research Professionals (ACRP) and a former president and current board member of the Southeast Louisiana ACRP chapter.
Mary Palmer
Cardiovascular Sonography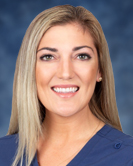 Mary Palmer earned a bachelor's degree in kinesiology from Louisiana State University in 2014. She then earned a bachelor's degree in cardiopulmonary science from the Louisiana State University Health Sciences Center in New Orleans.
Prior to joining Primary Care Plus, Mary served as a cardiovascular sonographer at the St. Thomas Heart and Vascular Center and the Cardiovascular Institute of the South. Most recently, she worked as a cardiac sonographer at East Jefferson General Hospital in Metairie.
Mary is certified in adult echocardiography, vascular technology, and sonography principles and instrumentation by the American Registry for Diagnostic Medical Sonography. She is also certified in basic life support by the American Red Cross.
Jeryl Reiser-Parmenter, D.O.
Family Medicine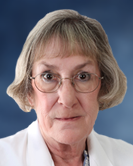 Dr. Jeryl Reiser-Parmenter earned a Doctor of Osteopathy degree from Kirksville College of Osteopathic Medicine in 1993 and completed her family practice residency at Mesa General Hospital in 1998. She also holds a Bachelor of Science in Nursing from Northeast Missouri State University, which she earned in 1983.
Dr. Reiser-Parmenter has served as a physician for more than 20 years. Prior to joining Primary Care Plus, she served as medical director for PACE Greater New Orleans, responsible for oversight of hospitalizations and coordination of care. Dr. Reiser-Parmenter is board certified in family practice by the American Board of Osteopathic Medical Examiners.
M. GEORGE THOMAS, M.D.
Cardiology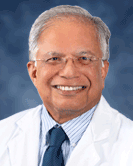 Dr. George Thomas earned his
Bachelor of Medicine-Bachelor of Surgery degree from St. John's Medical College in Bangalore, India. After graduation he completed residencies both in India and at the New Rochelle Department of Medicine in New York. He completed his cardiology fellowship at Tulane University School of Medicine in 1983 and began teaching at the university.
Dr. Thomas joined the staff at Tulane University Medical Center in 1984. During that time, he also began working at Veterans Administration Medical Center and Charity Hospital of New Orleans.
In 1993, Dr. Thomas started Northlake Cardiology Associates, Inc. in Slidell. He spent nearly 28 years there and retained privileges at Northshore Regional Medical Center, Slidell Memorial Hospital, Lakeview Regional Medical Center and Crosby Memorial Hospital in Picayune, Miss. Dr. Thomas joined Primary Care Plus in 2021.
Dr. Thomas is board-certified in internal medicine and in cardiovascular disease with privileges at Slidell Memorial Hospital and Ochsner Medical Center – Northshore. He is a fellow in the American College of Cardiology, a member of the Musser-Burch Society and past president of the St. Tammany Parish Medical Society.
We offer a wide range of healthcare services
Primary Care Plus – Slidell offers convenient appointments for primary care, including routine physicals, immunizations, and treatment for illness and injury.
We accept most insurance plans. Call us for more information.