Daphne Dureau Joins Primary Care Plus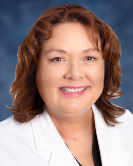 Primary Care Plus announced that Daphne Dureau joined its team in May 2021. She has been a nurse practitioner for more than 16 years, focused on family medicine.
Daphne earned a Bachelor of Science in Nursing from Dallas Baptist University and a Master of Science in Nursing in family nurse practice from Loyola University New Orleans. She's a member of the Association of Clinical Research Professionals (ACRP) and a former president and current board member of the Southeast Louisiana ACRP chapter.
Read more about Daphne here.