Dr. Sarah Schwertner Joins Primary Care Plus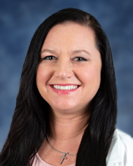 Primary Care Plus announced that Dr. Sarah Schwertner joined its Metairie clinic in June 2021. Dr. Schwertner has provided urgent care, occupational medicine and family medicine in private practice throughout the New Orleans area.
Dr. Schwertner completed her family medicine residency at East Jefferson General Hospital in 2016 and earned board certification. Since then, she has held appointments at NOLA Doc, East Jefferson Family Practice, and Pelican State Outpatient Center. Dr. Schwertner also serves in the National Guard as part of the U.S. Army Medical Command.
Read more about Dr. Schwertner here.