Dr. George Thomas Brings Cardiology Expertise to Primary Care Plus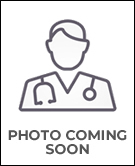 Primary Care Plus announced that Dr. George Thomas, a 35-year veteran in cardiology joined its Slidell clinic in September 2021. In the near future, he will also be available for clinic visits in Metairie and telehealth consultations at other clinics. Dr. Thomas has provided cardiology expertise in New Orleans-area academic and clinical settings since 1984.
Dr. Thomas served as a professor at Tulane University School of Medicine for more than eight years. His most notable positions include nearly 10 years with Veterans Administration Medical Center, followed by almost 28 years in private practice at Northlake Cardiology Associates, Inc. He is board-certified in both internal medicine and cardiology.
Read more about Dr. Thomas here.