Mary Palmer Joins Primary Care Plus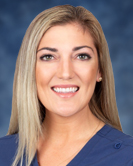 Primary Care Plus is pleased to announce that Mary Palmer has joined its Metairie and Slidell clinics. Mary is a cardiovascular sonographer with professional certifications in adult echocardiography, vascular technology, and sonography principles and instrumentation. 
Mary earned a bachelor's degree in cardiopulmonary science from the Louisiana State University Health Sciences Center in New Orleans. Prior to joining Primary Care Plus, she served as a cardiovascular sonographer at the Cardiovascular Institute of the South and a cardiac sonographer at East Jefferson Hospital. 
Read more about Mary here.