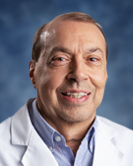 Primary Care Plus announced that Dr. Frank J. Monte joined its team in September 2020 as a physician at its Metairie clinic. Dr. Monte has nearly 40 years of experience in patient care.
Dr. Monte earned a Bachelor of Science in mathematics in 1973 and began pre-med courses at the University of New Orleans that same year. He completed studies at LSU School of Medicine and began an internal medicine residency at Charity Hospital in 1978. He earned board certification in 1981, following his residency, and accepted a faculty position that year as a clinical instructor in internal medicine at LSU School of Medicine.
Dr. Monte entered private practice after his residency and held staff appointments at Mercy Hospital, Memorial Medical Center, East Jefferson General Hospital and Doctors Hospital of Jefferson.
Read more about Dr. Monte here.